In the 21st century with the rapid economic development, as the most widely used assembly load-bearing component in China, the economical and convenient prefabricated steel bailey bridge has been widely used in the engineering construction, especially in the casual bridge construction. Bailey Bridge has the characteristics of simple structure, convenient transportation, fast erection, heavy load, good interchangeability and strong adaptability.
In order to improve the carrying capacity and utilization of the bridge, the prefabricated Bailey steel bridge can be strengthened after being installed. There are three common methods:
1. Prestressed reinforcement reinforcement method:
Using prestressed steel reinforcement rod reinforcement, before assembly must be straightened in advance, support rod specifications and installation position must be accurate, prestressed tension before docking welding joint, extruder screw, screw cap quality checks, buckle scaffold bay steel bridge to expect support rod end corner iron (and pad) and concrete engineering embedded into deep transfer welding quality check, check the standard, support both sides with bolt and fixed.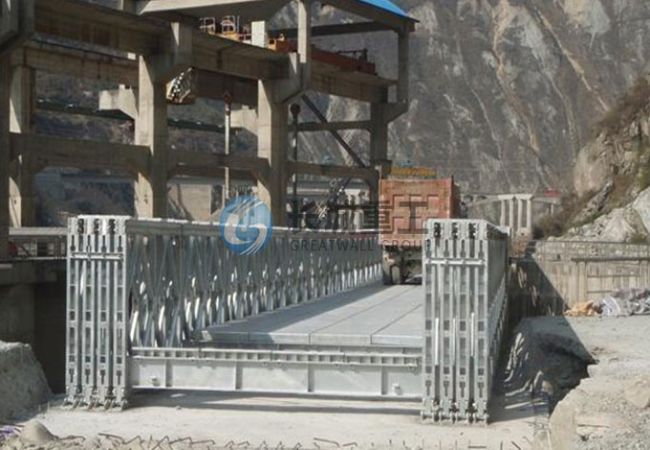 2. Outer climbing steel reinforcement method:
The overview shall include the connecting surface and thick steel plate as the critical moment of reinforcement construction. In order to better make the precast components, the concrete overview must be polished and leveled without dirt and dust. In wet reinforcement construction, the natural latex steel plate and concrete overview and the cleaning with toluene or xylene and concrete should be reinforced.
3. External adhesive steel reinforcement method of concrete engineering
This method of construction is relatively simple, but the first must focus on the expected concrete and stainless steel board overview frustration, the old, dirty concrete engineering bonding surface, clear the dust, and then change toluene wipe the overview; thick steel overview frustration according to the corrosion natural environment, can be sand blasting, sandpaper, polishing polishing, make thick steel plate show metal texture, polishing texture and bearing the overall target vertical, and then wipe with toluene cleaning. The second is to expect the selection of adhesive, now the domestic market construction layout adhesive dragon thick cloudy, the selection of adhesive must be cautious.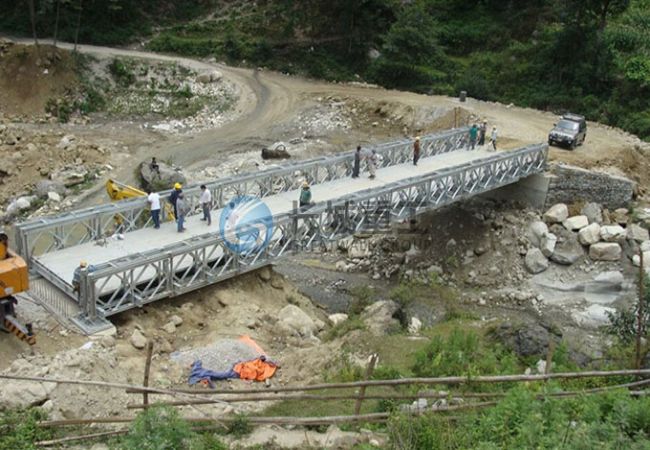 For more Bailey bridge installation information, please pay attention to Zhenjiang Great Wall Heavy Industry Technology Co., LTD.
With quality as its life, Great Wall Heavy Industry constantly summarizes the deficiencies of production and quality in the industry, actively improves production process, improves production efficiency, controls production quality with international standards, so as to improve international competitiveness, and provides customers with the best quality products and the most intimate service with high starting point, high quality and brand route.
---
Post time: Aug-26-2022